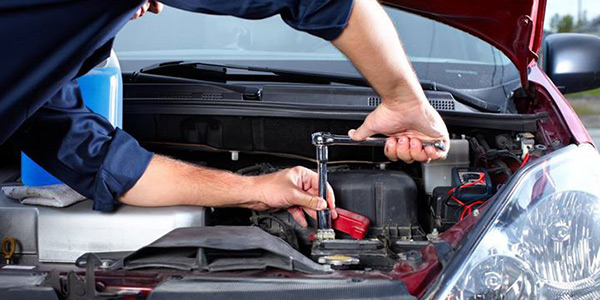 Since 2010, Mike Hansen As The Shop LLC has been the most trusted spot for auto repair service in Atlantic, IA. We may have only been open for five years now, but our strong backgrounds and ties to the community have helped us build into a reliable and respected local business. Whether customers come in for engine diagnostics or oil changes in Atlantic, IA, they are always given our full attention and kindness, and we strive to make everyone feel at home in our shop. Here is a closer look at our currently offered services, from battery replacement to auto tune ups in Atlantic, IA.
As full service auto mechanics, we take pride in being able to offer a wide range of helpful automotive services. Our auto mechanics in Atlantic, IA are among the most experienced in the area, and they will not quit until your vehicle is in great shape. We also happen to be a highly respected tire shop in Atlantic, IA, as well as now offer towing services in Atlantic, IA. Here is a comprehensive list of our services:
Auto repair
Transmission repair
Drive train repair and maintenance
Auto tune ups
Battery replacement
General maintenance
Tire repair and installation
Oil changes
Fluid replacement
Light towing
Auto electrical
Brake repair and installation
Hose replacement
Roadside assistance
When you come to a mechanic for auto maintenance in Atlantic, IA, you deserve to feel comfortable and listened to. That is what Mike Hansen As The Shop LLC aims for in every transaction. We don't just look at customers and see opportunities for hose replacements or brake changes in Atlantic, IA—we see our friends and neighbors.
For more information on all of our services, from transmission repair to battery changes in Atlantic, IA, please call Mike Hansen As The Shop LLC at 712-249-1587, or visit our Contact Us page.