Auto Repair Shop in Atlantic, IA
Since 2010, Mike Hansen As The Shop LLC has been the premier automotive repair and service center in the Atlantic, IA area. We are locally owned and operated and take pride in the work that we do and the friendly service we provide.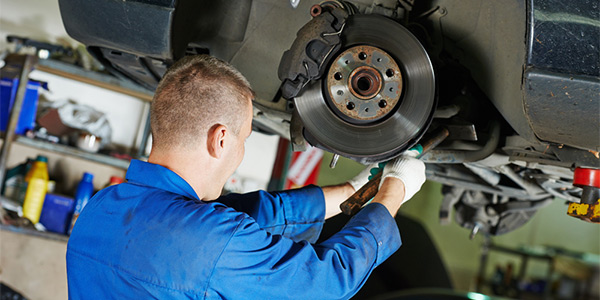 If you are looking for trustworthy, affordable and experienced auto repair in Atlantic, IA, then it is time for you to give Mike Hansen As The Shop LLC a try. For almost 10 years now, our team of expert technicians has proudly been providing both quality work and personable service to all drivers who come by or call our shop. As a locally owned and operated business, we have strong ties to the community, and that shows in how we treat our customers. If you are tired of other auto repair shops in Atlantic, IA giving subpar service, it might be time to make the switch.
Here at Mike Hansen As The Shop LLC, we take pride in being fast, reliable and honest, and living by the motto "Honest Day's Work, For An Honest Day's Pay." We specialize in multiple aspects of automotive repair, and can handle everything from brakes to engine work and diagnostics, and are now proud to have added towing in Atlantic, IA to our list of services. Our technicians are happy to offer brake work, tune-ups, exhaust work, suspension work and even tire repair and replacements. The next time you are in need of some vehicle maintenance or even stuck on the road and need towing in Atlantic, IA, we hope you will give us a call. Here are just a few reasons why you should:
 We are a proud locally owned and operated small business in Atlantic, IA.
 Our technicians are experienced, reliable and very friendly.
 We provide a wide range of automotive services, from brake work to engine diagnostics.
 We live by the motto "Honest Day's Work, For An Honest Day's Pay."
 Our rates for all repair work are reasonable and honest.
 We also offer light duty towing!